How much better it is to get wisdom than gold, choosing to get insight rather than silver. Proverbs 16:16
2 Samuel 19
Joab Reproves David
1 Joab was told, "The king is weeping and mourning for Absalom."
2 The victory that day was turned into mourning among all the people, for the people heard it said that day, "The king is grieving for his son."
3 The people went quietly into the city that day, as people who are ashamed steal away when they flee in battle. 4 The king covered his face and cried with a loud voice, "My son Absalom, Absalom, my son, my son!"
5 Joab came into the house to the king and said, "Today you have shamed all your servants who have just saved your life and the lives of your sons and daughters, and the lives of your wives, and the lives of your concubines, 6 in that you love those who hate you, and hate those who love you. For you have declared today that leaders and servants are nothing to you. For today I perceive that if Absalom had lived and all of us had died today, then it would have pleased you well. 7 Now therefore get up, go out, and say something to comfort your servants, for I swear by the Lord, if you don't go out, not a man will stay with you this night. That would be worse for you than all the evil that has happened to you from your youth until now."
David Restored as King
8 Then the king got up and sat in the gate. They said to all the people, "Look, the king is sitting in the gate." All the people came before the king. Now Israel had fled every man to his tent. 9 All the people were in conflict throughout all the tribes of Israel, saying, "The king delivered us out of the hand of our enemies, and he saved us out of the hand of the Philistines, and now he has fled out of the land from Absalom. 10 Absalom, whom we anointed over us, is dead in battle. Now therefore why are you not saying a word about bringing the king back?"
11 King David sent to Zadok and to Abiathar the priests, saying, "Speak to the elders of Judah, saying, 'Why are you the last to bring the king back to his house? Since the words of all Israel have come to the king, to return him to his house. 12 You are my brothers. You are my flesh and blood. Why then are you the last to bring back the king?' 13 Say to Amasa, 'Aren't you my flesh and blood? The Lord do so to me, and more also, if you aren't captain of the army before me continually instead of Joab.' " 14 He moved the hearts of all the men of Judah, as one man, so that they sent to the king, saying, "Return, you and all your servants."
David Returns to Jerusalem
15 So the king returned and came to the Jordan. Judah came to Gilgal, to go to meet the king and bring him over the Jordan. 16 Shimei the son of Gera, the Benjamite, who was of Bahurim, hurried and came down with the men of Judah to meet king David. 17 There were a thousand men of Benjamin with him, and Ziba the servant of Saul's house, and his fifteen sons and his twenty servants with him, and they went through the Jordan in the presence of the king.
Shimel Pardoned
18 A ferry boat went to bring over the king's household and to do what he thought was good. Shimei the son of Gera fell down before the king, when he had come over the Jordan. 19 He said to the king, "Don't let my lord impute iniquity to me, or remember that which your servant did perversely the day that my lord the king went out of Jerusalem, that the king should take it to heart. 20 For your servant knows that I have sinned. Therefore I have come today as the first of all the house of Joseph to go down to meet my lord the king."
21 But Abishai the son of Zeruiah answered, "Shouldn't Shimei be put to death for this, because he cursed the Lord's anointed?"
22 David said, "What have I to do with you, you sons of Zeruiah, that you should be adversaries to me today? Shall any man be put to death today in Israel? For don't I know that I am king over Israel today?" 23 The king said to Shimei, "You will not die." The king swore to him.
24 Mephibosheth the son of Saul came down to meet the king, and he had neither groomed his feet, nor trimmed his beard, nor washed his clothes, from the day the king departed until the day he came home in peace. 25 When he had come to Jerusalem to meet the king, the king said to him, "Why didn't you go with me, Mephibosheth?"
26 He answered, "My lord, O king, my servant deceived me. For your servant said, 'I will saddle a donkey for myself, that I may ride on it and go with the king,' because your servant is lame. 27 He has slandered your servant to my lord the king, but my lord the king is like an angel of God. Therefore do what is good in your eyes. 28 For all my father's house were but dead men before my lord the king, yet you set your servant among those who ate at your own table. What right therefore have I yet that I should cry any more to the king?"
29 The king said to him, "Why do you continue speaking of these matters of yours? I have declared, you and Ziba divide the land."
30 Mephibosheth said to the king, "Yes, let him take all of it, because my lord the king has come in peace to his own house."
David's Kindness to Barzillai
31 Barzillai the Gileadite came down from Rogelim, and he went over the Jordan with the king to escort him across the Jordan. 32 Now Barzillai was a very aged man at 80 years old. He had provided the king with sustenance while he stayed at Mahanaim, for he was a very wealthy man. 33 The king said to Barzillai, "Come over with me, and I will sustain you with me in Jerusalem."
34 Barzillai said to the king, "How many days and years of my life are left, that I should go up with the king to Jerusalem? 35 I am 80 years old today. Can I discern between what is good and bad? Can your servant taste what I eat or what I drink? Can I hear the voice of singing men and singing women any more? Why then should your servant be a burden to my lord the king? 36 Your servant would only just make it across the Jordan with the king. Why should the king repay me with such a reward? 37 Please let your servant turn back again, that I may die in my own city, by the grave of my father and my mother. But here is your servant Chimham. Let him go over with my lord the king and do to him what shall seem good to you."
38 The king answered, "Chimham shall go over with me, and I will do to him that which shall seem good to you. Whatever you request of me, that I will do for you."
39 All the people went over the Jordan, and the king went over. Then the king kissed Barzillai and blessed him, and he returned to his own place. 40 So the king went over to Gilgal, and Chimham went over with him. All the people of Judah brought the king over and also half the people of Israel.
Contention over the King
41 All the men of Israel came to the king, and said to the king, "Why have our brothers, the men of Judah, stolen you away and brought the king and his household over the Jordan, and all David's men with him?"
42 All the men of Judah answered the men of Israel, "Because the king is a close relative to us. Why then are you angry about this matter? Have we eaten anything at all at the king's expense? Or has he given us any gift?"
43 The men of Israel answered the men of Judah, "We have ten shares in the king, and we have also more claim to David than you. Why then did you despise us, that our advice should not be first had in bringing back our king?" The words of the men of Judah were fiercer than the words of the men of Israel.
John 21
Jesus Appears at the Sea of Galilee
1 After these things, Jesus revealed himself again to the disciples at the sea of Tiberias. He revealed himself this way. 2 Simon Peter, Thomas called Didymus, Nathanael of Cana in Galilee, and the sons of Zebedee, and two others of his disciples were together. 3 Simon Peter said to them, "I'm going fishing."
They told him, "We are also coming with you." They immediately went out and entered into the boat. That night they caught nothing.
4 But when day had already come, Jesus stood on the beach, yet the disciples did not know that it was Jesus. 5 Jesus said to them, "Have you anything to eat, men?"
They answered him, "No."
6 He said to them, "Cast the net on the right side of the boat, and you will find some."
They cast it therefore, and now they were not able to draw it in, for the multitude of fish. 7 That disciple whom Jesus loved said to Peter, "It's the Lord!"
So when Simon Peter heard that it was the Lord, he wrapped his coat around himself (for he was naked), and threw himself into the sea. 8 But the other disciples came in the little boat (for they were not far from the land, but about 300 feet away), dragging the net full of fish.
9 So when they got out on the land, they saw a fire of coals there, with fish and bread laid on it. 10 Jesus said to them, "Bring some of the fish which you have just caught."
11 Simon Peter went up and drew the net to land, full of 153 large fish. Even though there were so many, the net was not torn.
12 Jesus said to them, "Come and eat breakfast!"
None of the disciples dared inquire of him, "Who are you?" knowing that it was the Lord.
13 Then Jesus came and took the bread, gave it to them, and the fish likewise. 14 This is now the third time that Jesus was revealed to his disciples after he had risen from the dead.
Jesus Reinstates Peter
15 So when they had eaten their breakfast, Jesus said to Simon Peter, "Simon, son of Jonah, do you love me more than these?"
He said to him, "Yes, Lord. You know that I love you."
He said to him, "Feed my lambs." 16 He said to him again a second time, "Simon, son of Jonah, do you love me?"
He said to him, "Yes, Lord. You know that I love you."
He said to him, "Tend my sheep." 17 He said to him the third time, "Simon, son of Jonah, do you love me?"
Peter was grieved because he asked him the third time, "Do you love me?" He said to him, "Lord, you know everything. You know that I love you."
Jesus said to him, "Feed my sheep.
18 Most certainly I tell you, when you were young, you dressed yourself and walked where you wanted to. But when you are old, you will stretch out your hands, and another will dress you and take you where you do not want to go."
19 Now he said this, signifying by what kind of death Peter would glorify God. When Jesus had said this, he said to Peter, "Follow me."
Jesus and the Beloved Apostle
20 Then Peter, turning around, saw a disciple following. This was the disciple whom Jesus loved, the one who had also leaned on Jesus' breast at the supper and asked, "Lord, who is going to betray you?" 21 Peter seeing him, said to Jesus, "Lord, what about this man?"
22 Jesus said to him, "If I desire that he stay until I come, what is that to you? You follow me." 23 So word went out among the brothers, that this disciple would not die. Yet Jesus did not say to him that he would not die, but, "If I desire that he stay until I come, what is that to you?"
24 This is the disciple who testifies about these things and wrote these things. We know that his witness is true.
25 There are also many other things which Jesus did, which if they would all be written, I suppose that even the world itself would not have room for the books that would be written.
Psalm 120
In My Distress, I Cried to the Lord
A Song of Ascents.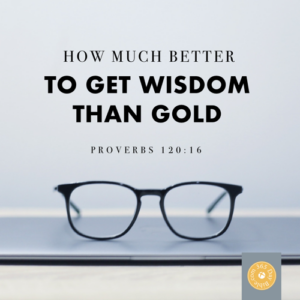 1 In my distress, I cried to the Lord.
He answered me.
2 Deliver me, O Lord, from lying lips,
from a deceitful tongue.
3 What will be given to you, and what will be done more to you,
you deceitful tongue?
4 Sharp arrows of the mighty,
with coals of juniper.
5 Woe is me, that I live in Meshech,
that I dwell among the tents of Kedar!
6 I have dwelt too long
with one who hates peace.
7 I am for peace,
but when I speak, they are for war.
Proverbs 16:16-17
16 How much better it is to get wisdom than gold,
choosing to get insight rather than silver.
17 The highway of the upright is to depart from evil.
He who keeps his way preserves his soul.
«       »