O Lord, you have heard the desire of the humble. You will prepare their heart. You will cause your ear to hear, Psalm 10:17
1 Chronicles 17-18
1 Chronicles 17
God's Covenant with David
1 When David had settled in his house, he said to Nathan the prophet, "I am living in a house of cedar, but the Ark of the Lord's covenant is in a tent."
2 Nathan said to David, "Do everything that is in your heart, for God is with you."
3 That same night, the word of God came to Nathan, saying, 4 "Go and tell David my servant that this is what the Lord says: You shall not build me a house to dwell in, 5 for I have not lived in a house since the day that I brought up Israel to this day but have gone from tent to tent, and from one tabernacle to another. 6 In all the places in which I have walked with all Israel, did I speak a word with any of the judges of Israel, whom I commanded to be shepherd of my people, asking, 'Why have you not built me a house of cedar?'
7 Now therefore, you shall tell my servant David, 'The Lord of Hosts says: I took you from the sheep pen, from following the sheep, to be ruler over my people Israel. 8 I have been with you wherever you have gone and have cut off all your enemies from before you. I will make for you a name that is among the greatest on the earth.
9 I will appoint a place for my people Israel and will plant them, that they may dwell in their own place and move no more. The wicked will not oppress them any more, as in the beginning, 10 from the day that I commanded judges to be over my people Israel. Moreover, I will subdue all your enemies. And furthermore, I tell you that the Lord will build you a house.
11 It will happen, when your days are fulfilled, that you must go to be with your fathers, that I will set up your offspring after you who will be of your sons; and I will establish his kingdom. 12 He will build me a house, and I will establish his throne forever. 13 I will be his father, and he will be my son. I will not take my loving kindness away from him, as I took it from him who was before you, 14 but I will appoint him in my house and in my kingdom forever. His throne will be established forever.' "
15 According to all these words, and according to this whole vision, so Nathan spoke to David.
David's Prayer
16 Then David the king went in and sat before the Lord, and he said, "Who am I, Lord God, and what is my house, that you have brought me this far? 17 This was a small thing in your eyes, Lord, but you have spoken of your servant's house for a great while to come, and have respected me according to the standard of a man of high degree, Lord God. 18 What can David say yet more to you concerning the honor which is done to your servant? For you know your servant. 19 Lord, for your servant's sake and according to your own heart, you have done all this greatness, to make known all these great things.
20 There is no one like you, O Lord, nor is there any God besides you, according to all that we have heard with our ears. 21 What one nation on the earth is like your people Israel, whom God went to redeem as a people for himself, to make for you a name by great and awesome things, in driving out nations from before your people, whom you redeemed out of Egypt? 22 For you made your people Israel your own people forever, and you, O Lord, became their God.
23 Now, O Lord, let the word that you have spoken concerning your servant and concerning his house, be established forever, and do as you have spoken. 24 Let your name be established and magnified forever, saying, 'The Lord of Hosts, the God of Israel, is a God to Israel. The house of David your servant is established before you.' 25 For you, my God, have revealed to your servant that you will build him a house. Therefore your servant has found courage to pray before you.
26 Now, O Lord, you are God, and have promised this good thing to your servant. 27 Now it has pleased you to bless the house of your servant, that it may continue forever before you, for you, O Lord, have blessed it, and it will be blessed forever."
1 Chronicles 18
David's Triumphs
1 After this, David defeated the Philistines, subdued them, and took Gath and its towns from the hand of the Philistines. 2 He defeated Moab, and the Moabites became servants to David and brought tribute.
3 David defeated Hadadezer king of Zobah to Hamath, as he went to establish his dominion by the river Euphrates. 4 David took from him 1,000 chariots, 7,000 horsemen, and 20,000 footmen; and David hamstrung all the chariot horses but reserved enough of them for 100 chariots.
5 When the Syrians of Damascus came to help Hadadezer king of Zobah, David struck 22,000 of the Syrian men. 6 Then David put garrisons in Syria of Damascus, and the Syrians became servants to David and brought tribute. The Lord gave victory to David wherever he went.
7 David took the shields of gold that were on the servants of Hadadezer and brought them to Jerusalem. 8 From Tibhath and from Cun, cities of Hadadezer, David took a great quantity of bronze, with which Solomon made the bronze Sea basin, the pillars, and the vessels of bronze.
9 When Tou king of Hamath heard that David had struck all the army of Hadadezer king of Zobah, 10 he sent Hadoram his son to king David to greet him and to bless him, because he had fought against Hadadezer and struck him (for Hadadezer had waged war with Tou). Hadadezer had with him all kinds of vessels of gold, silver, and bronze. 11 King David also dedicated these to the Lord, with the silver and the gold that he had taken from all the nations, from Edom, from Moab, from the Ammonites, from the Philistines, and from Amalek.
12 Moreover Abishai the son of Zeruiah struck 18,000 of the Edomites in the Valley of Salt. 13 He put garrisons in Edom, and all the Edomites became servants to David.
The Lord gave victory to David wherever he went.
David's Officers
14 David reigned over all Israel, and he executed justice and righteousness for all his people.
15 Joab the son of Zeruiah was over the army,
Jehoshaphat the son of Ahilud was recorder,
16 Zadok the son of Ahitub, and Abimelech the son of Abiathar, were priests; Shavsha was scribe,
17 and Benaiah the son of Jehoiada was over the Cherethites and the Pelethites,
and the sons of David were chief officials serving the king.
Romans 2
God's Righteous Judgement
1 Therefore you are without excuse, whoever you are who judges. For in whatever you judge another, you condemn yourself, for you who are judging are doing the same things. 2 We know that the judgment of God is according to truth against those who practice such things. 3 Do you think, O man who judges those who do such things yet do the same things, that you will escape the judgment of God? 4 Or do you despise the riches of his goodness, forbearance, and patience, ignorant of the fact that the goodness of God is leading you to repentance?
5 But according to your hardness and unrepentant heart you are storing up for yourself wrath in the day of wrath, revelation, and the righteous judgment of God. 6 God "will pay back to everyone according to their works." a  7 To those who through perseverance in well-doing seek the glory, honor, and incorruptibility of eternal life, 8 but for those who are self-seeking and do not obey the truth but obey unrighteousness, there will be wrath, indignation, 9 oppression, and anguish on the soul of every man who does evil, to the Jew first, and also to the Gentile. 10 But glory, honor, and peace will go to every man who does good, to the Jew first, and also to the Gentile. 11 For there is no partiality with God.
12 For all who have sinned without the law will also perish without the law. All who have sinned under the law will be judged by the law. 13 For it is not the hearers of the law who are righteous before God, but the doers of the law will be justified. 14 For when Gentiles, who do not have the law, do by nature the things contained in the law, these people, not having the law, are a law unto themselves, 15 in that they are showing the work of the law written in their hearts, their conscience testifying with them, and their thoughts among themselves either accusing or excusing them) 16 on the day when God will judge the secrets of men, according to my gospel, by Jesus Christ.
The Jews and the law
17 Indeed you bear the name of a Jew, rest on the law, glory in God, 18 know his will, and approve the things that are excellent, being instructed from the law, 19 and are confident that you yourself are a guide of the blind, a light to those who are in darkness, 20 a corrector of the foolish, a teacher of babies, having in the law the form of knowledge and truth. 21 You therefore who teach another, do you not teach yourself? You who preach that a man should not steal, do you steal? 22 You who say a man should not commit adultery, do you commit adultery? You who abhor idols, do you rob temples? 23 You who glory in the law, do you dishonor God by disobeying the law? 24 For "The name of God is blasphemed among the Gentiles," because of you, just as it is written.
25 For circumcision indeed profits, if you are a doer of the law, but if you are a transgressor of the law, your circumcision has become uncircumcision. 26 If therefore the uncircumcised keep the ordinances of the law, will his uncircumcision not be accounted as circumcision? 27 Will the uncircumcision which is by nature, if it fulfills the law, not judge you, who with the letter and circumcision are a transgressor of the law? 28 For he is not a Jew who is one outwardly, nor is that circumcision which is outward, in the flesh, 29 but he is a Jew who is one inwardly, and circumcision is that of the heart, in the spirit, not in the letter, whose praise is not from men, but from God.
Psalm 10:16-18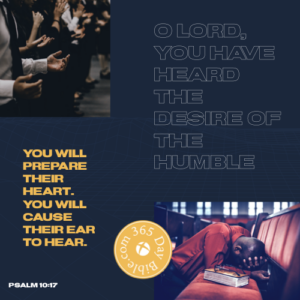 16 The Lord is King forever and ever!
The nations will perish from his land.
17 O Lord, you have heard the desire of the humble.
You will prepare their heart.
You will cause your ear to hear,
18 to judge the fatherless and the oppressed,
that man, who is of the earth, may terrify no more.
Proverbs 19:8-9
8 He who gets wisdom loves his own soul.
He who keeps understanding shall find good.
9 A false witness shall not be unpunished.
He who utters lies shall perish.
«        »