And be kind to one another, tender hearted, forgiving each other, just as God also in Christ forgave you. Ephesians 4:32
Isaiah 49-50
Isaiah 49
You are My Servant
1 Listen, islands, to me.
Listen, you peoples, from afar:
The Lord called me while I was still in the womb;
from the inside of my mother, he has mentioned my name.
2 He has made my mouth like a sharp sword.
He has hidden me in the shadow of his hand.
He has made me a sharpened arrow.
He has kept me close in his quiver.
3 He said to me, "You are my servant,
Israel, in whom I will be glorified."
4 But I said, "I have labored in vain.
I have spent my strength in vain for nothing;
yet surely the justice due to me is with the Lord,
and my reward with my God."
5 Now the Lord, who who formed me from the womb to be his servant,
says to bring Jacob back to him,
and to gather Israel to him,
for I am honorable in the eyes of the Lord,
and my God has become my strength.
6 Indeed, he says, "It is too light a thing that you should be my servant to raise up the tribes of Jacob,
and to restore the preserved of Israel.
I will also make you a light to the nations,
that you may be my salvation to the end of the earth."
7 The Lord, the Redeemer of Israel, and his Holy One says,
to him whom man despises,
to him whom the nation abhors,
to a servant of rulers:
"Kings will see and rise up,
princes will bow down,
because of the Lord who is faithful,
the Holy One of Israel; he has chosen you."
The Restoration of Israel
8 God says, "I will answer you in a time of favor.
I will help you in the day of salvation.
I will preserve you and appoint you as a covenant of the people,
to raise up the land, to give them an inheritance from desolate heritages,
9 saying to those who are bound, 'Come out!';
to those who are in darkness, 'Come into the light!'
"They shall feed along the paths,
and their pasture shall be on all treeless heights.
10 They will neither hunger nor thirst;
neither will the scorching heat or sun beat down on them:
for he who has compassion on them will lead them.
He will guide them by springs of water.
11 I will make all my mountains a road,
and my highways shall be exalted.
12 They will come from afar;
from the north and from the west;
and from the land of Sinim."
13 Sing, heavens, and be joyful, earth!
Break out into singing, mountains,
for the Lord comforts his people,
and has compassion on his suffering ones.
14 But Zion said, "The Lord has forsaken me;
the Lord has forgotten me."
15 "Can a woman forget her nursing child,
that she would not have compassion on the son from her womb?
Even if she could forget,
yet I will not forget you!
16 I have engraved you on the palms of my hands.
Your walls are continually before me.
17 Your builders hurry to return.
Those who destroyed and laid you to waste will depart.
18 Lift up your eyes all around and see:
they all gather themselves together and come to you.
As I live," declares the Lord, "you shall surely clothe yourself with them all as with an ornament,
and dress yourself with them, like a bride.
19 "For, as for your waste and your desolate places,
and your land that has been destroyed,
surely now that land will be too small for the inhabitants,
and those who consumed you will be far away.
20 Your descendants born in exile will say in your ears,
'This place is too small for us.
Give us a place with room to live in.'
21 Then you will say in your heart, 'Who has conceived all these descendants for me, since I have been barren and alone, in exile; wandering back and forth?
Who has brought them up?
I was left alone. Where did they come from?' "
22 The Lord God says, "Hear this! I will lift up my hand to the nations,
and lift up my banner to the peoples.
They shall bring your sons in their bosom,
and your daughters shall be carried on their shoulders.
23 Kings shall be your foster fathers,
and their queens your nursing mothers.
They will bow down to you with their faces to the earth,
and lick the dust of your feet.
Then you will know that I am the Lord;
and those who wait for me shall not be disappointed."
24 Can the prey be taken from the mighty,
or captives released from the tyrant?
25 But the Lord says, "Even the captives of the mighty will be released,
and the prey retrieved from the fierce,
for I will contend with him who contends with you,
and I will save your children.
26 I will make your oppressors feed on their own flesh;
and they will be drunk on their own blood, as if it were sweet wine.
Then all mankind will know that I, the Lord, am your Savior
and your Redeemer, the Mighty One of Jacob."
Isaiah 50
Israel's Sin
1 The Lord says, "Where is your mother's certificate of divorce, with which I sent her away?
Or to which of my creditors have I sold you?
You were sold because of your sins,
and your mother was sent away because of your transgressions.
2 Why, when I came, was there no one?
When I called, why was there no one to answer?
Is my arm too short, that it can't rescue you?
Do I not have the power to deliver?
At my rebuke I dry up the sea.
I make the rivers a wilderness.
Their fish stink because there is no water, and they die of thirst.
3 I clothe the heavens with blackness.
I make sackcloth their covering."
The Servant's Obedience
4 The Lord God has given me the words of the educated,
that I may know how to encourage the weary with words.
He awakens me morning by morning,
he awakens my ear to hear as one who is taught.
5 The Lord God has opened my ear.
I was not rebellious.
I have not turned back.
6 I gave my back to those who beat me,
and my cheeks to those who plucked off the hair.
I didn't hide my face from shame and spitting.
7  Because the Lord God helps me.
I have not been disgraced.
Therefore I have set my face like hard stone,
and I know that I will not be put to shame.
8 He who justifies me is close by.
Who will bring charges against me?
Let us stand up together.
Who is my adversary?
Let him come near to me.
9 The Lord God will help me!
Who will condemn me?
They will all wear out like an old garment,
and moths will devour them.
10 Who among you fears the Lord
and obeys the instruction of his servant?
He who walks in darkness
and has no light,
let him trust in the name of the Lord,
and rely on his God.
11 All you who light your own fire,
who surround yourselves with your own torches,
walk in the flame of your own fire,
and among the torches that you have lit!
This is what you will receive from my hand:
you will lie down in torment.
Ephesians 4:17-32
17 This I say therefore, and testify in the Lord, that you no longer walk as the rest of the Gentiles also walk, in the futility of their thinking, 18 being darkened in their understanding, alienated from the life of God because of the ignorance that is in them, because of the hardening of their hearts. 19 They, having become callous, gave themselves up to lust, to work all uncleanness with greediness. 20 But you didn't learn Christ that way, 21 if indeed you heard him, and were taught in him, even as truth is in Jesus: 22 that you put away, as concerning your former way of life, the old man that grows corrupt after the lusts of deceit, 23 and that you be renewed in the spirit of your mind, 24 and put on the new man, who in the likeness of God has been created in righteousness and holiness of truth.
25 Therefore putting away falsehood, speak truth each one with his neighbor. For we are members of one another.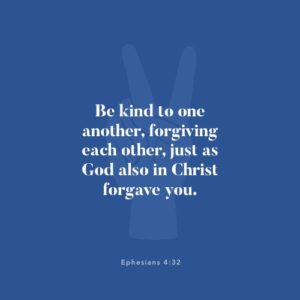 26 "Be angry, and don't sin."  Don't let the sun go down on your wrath, 27 and don't give place to the devil. 28 Let him who stole steal no more; but rather let him labor, producing with his hands something that is good, that he may have something to give to him who has need. 29 Let no corrupt speech proceed out of your mouth, but only what is good for building others up as the need may be, that it may give grace to those who hear. 30 Don't grieve the Holy Spirit of God, in whom you were sealed for the day of redemption. 31 Let all bitterness, wrath, anger, outcry, and slander be put away from you, with all malice. 32 And be kind to one another, tender hearted, forgiving each other, just as God also in Christ forgave you.
Psalm 69:1-18
For the Chief Musician. To the tune of "Lilies." By David.
1 Save me, O God,
for the waters have risen to my neck!
2 I sink in deep mire, where there is no foothold.
I have come into deep waters, where the floods overflow me.
3 I am weary from my crying.
My throat is dry.
My eyes fail looking for my God.
4 Those who hate me without a cause are more than the hairs of my head.
Those who want to destroy me–my enemies for no reason–are powerful.
They make me repay what I didn't take.
5 God, you know my foolishness.
My sins aren't hidden from you.
6 Don't let those who wait for you be shamed because of me, Lord God of Hosts.
Don't let those who seek you be brought to dishonor through me, God of Israel.
7 Because for your sake, I have borne reproach.
Shame has covered my face.
8 I have become a stranger to my brothers,
an alien to my mother's children.
9 For the zeal of your house consumes me.
The reproaches of those who reproach you have fallen on me.
10 When I wept and I fasted,
that was to my reproach.
11 When I made sackcloth my clothing,
I became a joke to them.
12 Those who sit in the gate talk about me.
I am the song of the drunkards.
13 But as for me, my prayer is to you, God, for the time of your favor.
God, in the abundance of your loving kindness, answer me in the truth of your salvation.
14 Deliver me out of the mire, and don't let me sink.
Let me be delivered from those who hate me, and out of the deep waters.
15 Don't let the flood waters overwhelm me,
neither let the deep swallow me up.
Don't let the pit shut its mouth on me.
16 Answer me, God, for your loving kindness is good.
According to the multitude of your tender mercies, turn to me.
17 Don't hide your face from your servant,
for I am in distress.
Answer me speedily!
18 Draw near to me and redeem me.
Ransom me because of my enemies.
Proverbs 24:5-6
5 A wise man has great power;
and a knowledgeable man increases strength;
6 for by wise guidance you wage your war;
and victory is in many advisors.