Honor your father and mother, which is the first commandment with a promise. Ephesians 6:2
Isaiah 54-56
Isaiah 54
Future Blessings for Zion
1 "Sing, barren, you who didn't give birth;
break out into singing, and cry aloud, you who didn't travail with child:
for more are the children of the desolate than the children of the married wife," says God.
2 "Enlarge the place of your tent,
and let them stretch out the curtains of your habitations;
don't spare: lengthen your cords, and strengthen your stakes.
3 For you will spread out on the right hand and on the left;
and your offspring will possess the nations
and settle in desolate cities.
4 "Don't be afraid, for you will not be ashamed.
Don't be confounded, for you will not be disappointed.
For you will forget the shame of your youth.
You will remember the reproach of your widowhood no more.
5 For your Maker is your husband; God of Armies is his name.
The Holy One of Israel is your Redeemer.
He will be called the God of the whole earth.
6 For God has called you as a wife forsaken and grieved in spirit,
even a wife of youth, when she is cast off," says your God.
7 "For a small moment I have forsaken you,
but I will gather you with great mercies.
8 In overflowing wrath I hid my face from you for a moment,
but with everlasting loving kindness I will have mercy on you," says God your Redeemer.
9 "For this is like the waters of Noah to me;
for as I have sworn that the waters of Noah will no more go over the earth,
so I have sworn that I will not be angry with you, nor rebuke you.
10 For the mountains may depart,
and the hills be removed;
but my loving kindness will not depart from you,
and my covenant of peace will not be removed,"
says God who has mercy on you.
11 "You afflicted, tossed with storms, and not comforted,
behold, I will set your stones in beautiful colors,
and lay your foundations with sapphires.
12 I will make your pinnacles of rubies,
your gates of sparkling jewels,
and all your walls of precious stones.
13 All your children will be taught by God;
and your children's peace will be great.
14 You will be established in righteousness.
You will be far from oppression,
for you will not be afraid,
and far from terror,
for it shall not come near you.
15 Behold, they may gather together, but not by me.
Whoever gathers together against you will fall because of you.
16 "Behold, I have created the blacksmith who fans the coals into flame,
and forges a weapon for his work;
and I have created the destroyer to destroy.
17 No weapon that is formed against you will prevail;
and you will condemn every tongue that rises against you in judgment.
This is the heritage of God's servants,
and their righteousness is of me," says God.
Isaiah 55
Invitation to the Needy
1 "Hey! Come, everyone who thirsts, to the waters!
Come, he who has no money, buy, and eat!
Yes, come, buy wine and milk without money and without price.
2 Why do you spend money for that which is not bread,
and your labor for that which doesn't satisfy?
Listen diligently to me, and eat that which is good,
and let your soul delight itself in richness.
3 Turn your ear, and come to me.
Hear, and your soul will live.
I will make an everlasting covenant with you, even the sure mercies of David.
4 Behold, I have given him for a witness to the peoples,
a leader and commander to the peoples.
5 Behold, you shall call a nation that you don't know;
and a nation that didn't know you shall run to you,
because of the Lord your God,
and for the Holy One of Israel;
for he has glorified you."
6 Seek God while he may be found.
Call on him while he is near.
7 Let the wicked forsake his way,
and the unrighteous man his thoughts.
Let him return to God, and he will have mercy on him,
to our God, for he will freely pardon.
8 "For my thoughts are not your thoughts,
and your ways are not my ways," says God.
9 "For as the heavens are higher than the earth,
so are my ways higher than your ways,
and my thoughts than your thoughts.
10 For as the rain comes down and the snow from the sky,
and doesn't return there, but waters the earth,
and makes it grow and bud,
and gives seed to the sower and bread to the eater;
11 so is my word that goes out of my mouth:
it will not return to me void,
but it will accomplish that which I please,
and it will prosper in the thing I sent it to do.
12 For you shall go out with joy,
and be led out with peace.
The mountains and the hills will break out before you into singing;
and all the trees of the fields will clap their hands.
13 Instead of the thorn the cypress tree will come up;
and instead of the brier the myrtle tree will come up.
It will make a name for God,
for an everlasting sign that will not be cut off."
Ephesians 6
Children and Parents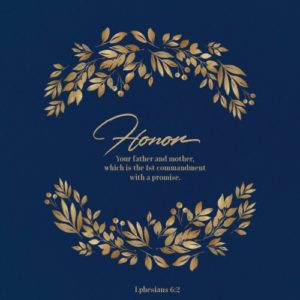 1 Children, obey your parents in the Lord, for this is right. 2 "Honor your father and mother," which is the first commandment with a promise: 3 "that it may be well with you, and you may live long on the earth."
4 You fathers, don't provoke your children to wrath, but nurture them in the discipline and instruction of the Lord.
5 Servants, be obedient to those who according to the flesh are your masters, with fear and trembling, in singleness of your heart, as to Christ, 6 not in the way of service only when eyes are on you, as men pleasers, but as servants of Christ, doing the will of God from the heart, 7 with good will doing service as to the Lord, and not to men, 8 knowing that whatever good thing each one does, he will receive the same good again from the Lord, whether he is bound or free.
9 You masters, do the same things to them, and give up threatening, knowing that he who is both their Master and yours is in heaven, and there is no partiality with him.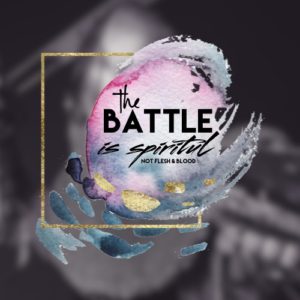 10 Finally, be strong in the Lord, and in the strength of his might. 11 Put on the whole armor of God, that you may be able to stand against the wiles of the devil. 12 For we are not wrestling against flesh and blood, but against rulers, against authorities, against the powers of this world's darkness, and against spiritual forces of evil in the heavenly realms.  13 Therefore put on the whole armor of God, that you may be able to withstand in the evil day, and having done all, to stand. 14 Stand therefore, having the utility belt of truth buckled around your waist, and having put on the breastplate of righteousness, 15 and having fitted your feet with the preparation of the Good News of peace, 16 above all, taking up the shield of faith, with which you will be able to quench all the fiery darts of the evil one. 17 And take the helmet of salvation, and the sword of the Spirit, which is the word of God; 18 with all prayer and requests, praying at all times in the Spirit, and being watchful to this end in all perseverance and requests for all the saints: 19 on my behalf, that utterance may be given to me in opening my mouth, to make known with boldness the mystery of the Good News, 20 for which I am an ambassador in chains; that in it I may speak boldly, as I ought to speak.
21 But that you also may know my affairs, how I am doing, Tychicus, the beloved brother and faithful servant in the Lord, will make known to you all things. 22 I have sent him to you for this very purpose, that you may know our state and that he may comfort your hearts.
23 Peace be to the brothers, and love with faith, from God the Father and the Lord Jesus Christ. 24 Grace be with all those who love our Lord Jesus Christ with incorruptible love. Amen.
Psalm 70:1-5
Come Quickly to Help Me, O Lord
For the Chief Musician. By David. A reminder.
1 Hurry, God, to deliver me.
Come quickly to help me, God.
2 Let them be disappointed and confounded who seek my soul.
Let those who desire my ruin be turned back in disgrace.
3 Let them be turned because of their shame
who say, "Aha! Aha!"
4 Let all those who seek you rejoice and be glad in you.
Let those who love your salvation continually say,
"Let God be exalted!"
5 But I am poor and needy.
Come to me quickly, God.
You are my help and my deliverer.
God, don't delay.
Proverbs 24:8
8 One who plots to do evil
will be called a schemer.