Trust in the Lord with all your heart, and do not lean on your own understanding.  Proverbs 3:5
Genesis 23-24
Genesis 23
The Death and Burial of Sarah
1 Sarah lived 127 years. This was the length of Sarah's life. 2 Sarah died in Kiriath Arba (also called Hebron), in the land of Canaan. Abraham came to mourn for Sarah and to weep for her. 3 Abraham rose up from before his dead wife and spoke to the Hittites, saying, 4 "I am a stranger and a foreigner living among you, but sell me a plot of burial property among you, that I may bury my dead out of sight."
5 The Hittites answered Abraham, saying to him, 6 "Hear us, my lord. You are a prince of God among us. Bury your dead in the best of our tombs. None of us will withhold from you his tomb. Bury your dead."
7 Abraham rose up and bowed to the people of the land, to the Hittites. 8 He talked with them, saying, "If you agree that I should bury my dead out of sight, hear me, and entreat for me to Ephron the son of Zohar, 9 that he may sell me the cave of Machpelah, which he has, which is in the end of his field. For the full price let him sell it to me among you as a possession of burial property."
10 Now Ephron was sitting in the midst of the Hittites. Ephron the Hittite answered Abraham in the hearing of the Hittites, of all who went in at the gate of his city, saying, 11 "No, my lord, hear me. I am giving you the field, and I am giving you the cave that is in it. In the presence of my people and their descendants I am giving it to you. Bury your dead."
12 Abraham bowed down before the people of the land. 13 He spoke to Ephron in the audience of the people of the land, saying, "But if you will, please hear me. I will pay the price of the field. Take it from me, and I will bury my dead there."
14 Ephron answered Abraham, saying to him, 15 "My lord, listen to me. What is a piece of land, worth 400 pieces of silver, between me and you? Therefore bury your dead."
16 Abraham listened to Ephron. Abraham weighed out for Ephron, the silver which he had named in the hearing of the Hittites, 400 pieces of silver, according to the current merchants' standard.
17 So the field of Ephron, which was in Machpelah, which was before Mamre, the field, the cave which was in it, and all the trees that were in the field, that were in all of its borders, were deeded 18 to Abraham as a possession in the presence of the Hittites, before all who went in at the gate of his city.
19 After this, Abraham buried Sarah his wife in the cave of the field of Machpelah before Mamre (that is, Hebron), in the land of Canaan. 20 The field, and the cave that is in it, were deeded to Abraham by the Hittites as a possession of burial property.
Genesis 24
A Wife for Isaac
1 Abraham was old and well advanced in age. The Lord had blessed Abraham in all things. 2 Abraham said to his servant, the elder of his house, who ruled over all that he had, "Please put your hand under my thigh. 3 I will make you swear by the Lord, the God of heaven and the God of the earth, that you shall not take a wife for my son from the daughters of the Canaanites, among whom I live. 4 But you shall go to my country and to my relatives and take a wife for my son Isaac."
5 The servant said to him, "What if the woman isn't willing to follow me to this land? Must I bring your son back to the land you came from?"
6 Abraham said to him, "Beware that you do not bring my son back there. 7 The Lord, the God of heaven—who took me from my father's house and from the land of my birth, who spoke to me and who swore to me, saying, 'I will give this land to your offspring—he will send his angel before you, and you shall take a wife for my son from there. 8 If the woman is not willing to follow you, then you shall be cleared from this oath to me. Only you shall not bring my son back there."
9 The servant put his hand under the thigh of Abraham his master and swore to him concerning this matter.
10 The servant took ten of his master's camels and departed, having a variety of good things of his master's with him. He arose and went to Mesopotamia, to the city of Nahor. 11 He made the camels kneel down outside the city by the well of water at the time of evening, the time that women go out to draw water.
12 He said, "Lord, God of my master Abraham, please give me success today and show kindness to my master Abraham. 13 I am standing by the spring of water. The daughters of the men of the city are coming out to draw water. 14 Let it happen, that the young lady to whom I will say, 'Please let down your pitcher, that I may drink,' then she says, 'Drink, and I will also give your camels a drink,'—let her be the one you have appointed for your servant Isaac. By this I will know that you have shown kindness to my master."
Rebekah is Chosen
15 Before he had finished speaking, Rebekah came out, who was born to Bethuel the son of Milcah, the wife of Nahor, Abraham's brother, with her pitcher on her shoulder. 16 The young lady was very beautiful to look at, a virgin. No man had known her. She went down to the spring, filled her pitcher, and came up. 17 The servant ran to meet her and said, "Please give me a drink, a little water from your pitcher."
18 She said, "Drink, my lord." She hurried and let down her pitcher on her hand and gave him a drink. 19 When she had finished giving him a drink, she said, "I will also draw for your camels, until they have finished drinking." 20 She hurried and emptied her pitcher into the trough and ran back to the well to draw, and drew for all his camels.
21 The man looked steadfastly at her, remaining silent, to discern whether the Lord had made his journey prosperous or not.
22 As the camels had finished drinking, the man took a golden ring about one quarter of an ounce in weight and two bracelets of gold for her hands about four ounces in weight, 23 and said, "Whose daughter are you? Please tell me. Is there room in your father's house for us to stay?"
24 She said to him, "I am the daughter of Bethuel the son of Milcah, whom she bore to Nahor." 25 She said moreover to him, "We have both straw and feed enough, and room to lodge in."
26 The man bowed his head and worshiped the Lord.
27 He said, "Blessed be the Lord, the God of my master Abraham, who has not forsaken his loving kindness and his truth toward my master. As for me, the Lord has led me on the way to the house of my master's relatives."
28 The young lady ran and told her mother's household about these things. 29 Rebekah had a brother, and his name was Laban. Laban ran out to the man, to the spring. 30 When he saw the ring and the bracelets on his sister's hands, and when he heard the words of Rebekah his sister, saying, "This is what the man said to me," he came to the man. He was standing by the camels at the spring. 31 He said, "Come in, blessed of the Lord. Why do you stand outside? For I have prepared the house and room for the camels."
32 The man came into the house, and he unloaded the camels. He gave straw and feed for the camels and water to wash his feet and the feet of the men who were with him. 33 Food was set before him to eat, but he said, "I will not eat until I have said what I have to say."
Laban said, "Speak."
34 He said, "I am Abraham's servant. 35 The Lord has blessed my master greatly, and he has become very wealthy. The Lord has given him flocks and herds, silver and gold, male servants and female servants, and camels and donkeys. 36 Sarah, my master's wife, bore a son to my master when she was old. He has given all that he has to him. 37 My master made me swear, saying, 'You shall not take a wife for my son from the daughters of the Canaanites, in whose land I live, 38 but you shall go to my father's house and to my relatives, and take a wife for my son.'
39 I asked my master, 'What if the woman will not follow me?' 40 He said to me, 'The Lord, before whom I walk, will send his angel with you, and make your way prosperous. You shall take a wife for my son from my relatives, and of my father's house. 41 Then you will be clear from my oath, when you come to my relatives. If they do not give her to you, you shall be cleared from my oath.'
42 I came today to the spring, and said, 'Lord, God of my master Abraham, if now you do make the way on which I am going prosperous— 43 I am standing by this spring of water, let it happen, that the maiden who comes out to draw, to whom I will say, "Please give me a little water from your pitcher to drink," 44 then she tells me, "Drink, and I will also draw for your camels,"—let her be the woman whom the Lord has appointed for my master's son.'
45 Before I had finished praying in my heart, Rebekah came out with her pitcher on her shoulder. She went down to the spring and drew. I said to her, 'Please let me drink.' 46 She hurried and let down her pitcher from her shoulder, and said, 'Drink, and I will also give your camels a drink.' So I drank, and she also gave the camels a drink.
47 I asked her, 'Whose daughter are you?' She said, 'The daughter of Bethuel, Nahor's son, whom Milcah bore to him.' I put the ring on her nose and the bracelets on her hands. 48 I bowed my head and worshiped the Lord and blessed the Lord, the God of my master Abraham, who had led me in the right way to take my master's niece for his son. 49 Now if you will deal kindly and truly with my master, tell me. If not, tell me, that I may turn to the right hand, or to the left."
50 Then Laban and Bethuel answered, "This comes from the Lord. We cannot speak to you with our own opinion, bad or good. 51 Rebekah is before you. Take her and go and let her be your master's son's wife, as the Lord has spoken."
52 When Abraham's servant heard their words, he bowed down to the ground to the Lord. 53 The servant brought out jewels of silver and jewels of gold and clothing, and gave them to Rebekah. He also gave precious things to her brother and her mother. 54 They ate and drank, he and the men who were with him, and stayed all night. They rose up in the morning, and he said, "Send me away to my master."
55 Her brother and her mother said, "Let the young lady stay with us a few days, at least ten. After that she will go."
56 He said to them, "Do not impede me, since the Lord has given success to my journey. Send me away that I may go to my master."
57 They said, "We will call the young lady and ask her." 58 They called Rebekah and said to her, "Will you go with this man?"
She said, "I will go."
59 They sent away Rebekah, their sister, with her nurse, Abraham's servant, and his men. 60 They blessed Rebekah, and said to her, "Our sister, may you be the mother of thousands of ten thousands, and let your offspring possess the gate of those who hate them."
61 Rebekah arose with her ladies. They rode on the camels and followed the man. The servant took Rebekah and went his way.
Isaac Marries Rebekah
62 Isaac came from the way of Beer Lahai Roi, for he lived in the land of the South. 63 Isaac went out to meditate in the field at the evening. He lifted up his eyes and looked. There were camels coming. 64 Rebekah looked up, and when she saw Isaac, she got off the camel. 65 She said to the servant, "Who is the man who is walking in the field to meet us?"
The servant said, "It is my master."
She took her veil and covered herself. 66 The servant told Isaac all the things that he had done. 67 Isaac brought her into his mother Sarah's tent and took Rebekah, and she became his wife. He loved her. So Isaac was comforted after his mother's death.
Matthew 8:1-17
The Leper's Prayer
1 When Jesus came down from the mountain, great multitudes followed him. 2 A leper came to him and worshiped him, saying, "Lord, if you want to, you can make me clean."
3 Jesus stretched out his hand and touched him, saying, "I am willing. Be made clean." Immediately his leprosy was cleansed. 4 Jesus said to him, "See that you tell nobody, but go, show yourself to the priest and offer the gift that Moses commanded, as a testimony to them."
The Centurion's Great Faith
5 When he came into Capernaum, a centurion came to him, asking him, 6 and saying, "Lord, my servant lies in the house paralyzed, grievously tormented."
7 Jesus said to him, "I will come and heal him."
8 The centurion answered, "Lord, I'm not worthy for you to come under my roof, but only say the word, and my servant will be healed. 9 For I am also a man under authority, myself, having soldiers under me. I tell this one, 'Go,' and he goes; and tell another, 'Come,' and he comes; and tell my servant, 'Do this,' and he does it."
10 When Jesus heard it, he marveled and said to those who followed, "Most certainly I tell you, I have not found so great a faith, not even in Israel. 11 I tell you that many will come from the east and the west, and will sit down with Abraham, Isaac, and Jacob in the Kingdom of Heaven, 12 but the children of the Kingdom will be thrown out into the outer darkness. There will be weeping and gnashing of teeth." 13 Jesus said to the centurion, "Go your way. Let it be done for you as you have believed." His servant was healed in that hour.
Jesus Heals at Peter's House
14 When Jesus came into Peter's house, he saw his wife's mother lying sick with a fever. 15 He touched her hand, and the fever left her. She got up and served him. 16 When evening came, they brought to him many possessed with demons. He cast out the spirits with a word and healed all who were sick, 17 that it might be fulfilled which was spoken through Isaiah the prophet, saying, "He took our infirmities and bore our diseases."
Psalm 9:13-20
13 Have mercy on me, O Lord.
See my affliction by those who hate me,
and lift me up from the gates of death,
14 that I may declare all of your praises.
I will rejoice in your salvation in the gates of the daughter of Zion.
15 The nations have sunk down in the pit that they made.
In the net which they hid, their own foot is taken.
16 The Lord has made himself known.
He has executed judgment.
The wicked is snared by the work of his own hands.
Meditation.
Selah.
17 The wicked shall be turned back to Sheol,
all the nations that forget God.
18 For the needy shall not always be forgotten,
nor the hope of the poor perish forever.
19 Arise, O Lord! Do not let man prevail.
Let the nations be judged in your sight.
20 Put them in fear, O Lord.
Let the nations know that they are only men.
Proverbs 3:1-6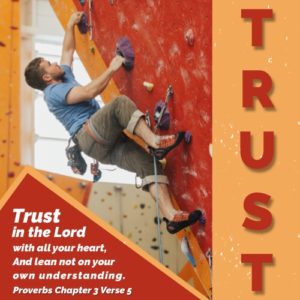 1 My son, do not forget my teaching;
but let your heart keep my commandments:
2 for they will add to you length of days,
years of life, and peace.
3 Do not let kindness and truth forsake you.
Bind them around your neck.
Write them on the tablet of your heart.
4 So you will find favor,
and good understanding in the sight of God and man.
5 Trust in the Lord with all your heart,
and lean not on your own understanding.
6 In all your ways acknowledge him,
and he will make your paths straight.
«       »